Message from the Dean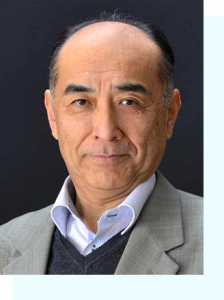 Natural sciences (mathematics, physics and chemistry) and their closely related technologies (metrology, electronics and material science) are united in the Degree Programs in Pure and Applied Sciences of the Graduate School of Science and Technology, University of Tsukuba. Natural sciences are indispensable for sound development of human being. These technologies not only help us to exploit the outcomes of scientific research quickly in daily life, but also efficiently activate the research in these natural sciences. Furthermore, the achievements in these technologies can contribute to realize new measurements and improve the precisions for the experimental study of natural sciences. Thus, these are in the relationship where they both strengthen each other.
It is known that innovations are often born in the boundaries between different academic areas owing to the interaction between them. By combining the natural sciences with their related technologies, we will have good chance to create innovations. In all the graduate schools in the University of Tsukuba, we have started a new education system of degree programs, where the degree programs can be re-organized easily according to the change in the situations of human life and the development of research fields. This system will further activate our united degree programs.
As you know well, for graduate students, it is critically important to deepen your own study. However, now the world changes quickly and drastically. You are also required to widen your field to adopt the change. I would like to recommend you going beyond the border in the course; for example, taking an interest in other than your major, taking the lectures outside of your degree program, and, if possible, experiencing newly collaborated research. I hope you will grow up to lead the science and technologies in the world also in the future.
Masahiro Sasaki, Dean
Degree Programs in Pure and Applied Science
Graduate School of Science and Technology
University of Tsukuba